We just realized we have only 4 months until our event! We thought we'd give you an update of what's been going on from our end and all the awesome work being done here. So many people are going above and beyond for Gathering Hope and we can see God's hand at work everywhere we look.
First, we already have over 40 volunteers! How amazing is that? Our main need is for table leaders and for publicity now. We need everyone spreading the word. Tell your friends, your church, your doctor's office! Tell your sisters and your coworker's brother's wife's sisters too! 1 in 4 women have suffererd from miscarriage or infant loss. We are hoping to help women come together and realize that they aren't alone.
We've had amazing generosity in our community! We've had donations of supplies and several monetary donations which have been so appreciated. Fathom Ink was an awesome screen printing company, based in Brock, TX, to work with. They were so patient and helpful every step of the way. We are so grateful to Sheps Place for so generously sponsoring our Gathering Hope shirts. All of our volunteers who have signed up to this date are receiving a t-shirt to wear. This will be another great way to help spread the word of Gathering Hope.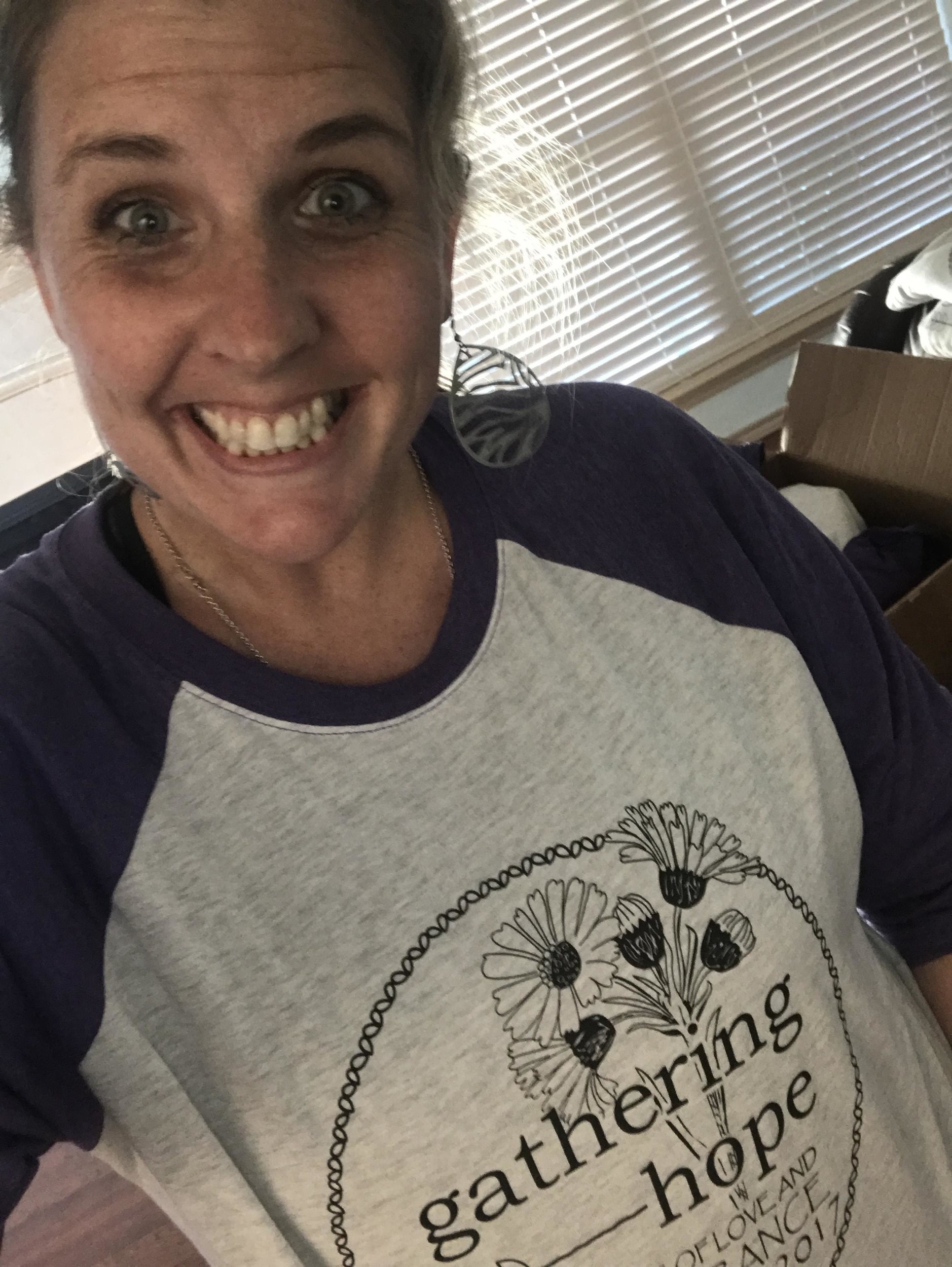 Our decorations team, being headed up by Dr. Michelle Parker has already been meeting to design a beautiful setting for the women who will attend GH. It's going to be beautiful. The prayer team has been praying for every team member and mom who has signed up by name since the day they signed up. What a blessing they are to us. We have a music team in the making, which is super exciting. Except for Table Leaders, every team is full now. We are so grateful to you all for your help!
Peyton and I had lunch today at Sheps Place (YUM!) and then met with the awesome people from The Summit and St. Paul Lutheran today. The Summit is so gracious and is being so welcoming. I was blown away by their generosity. They have an awesome space and I know it will be beautiful.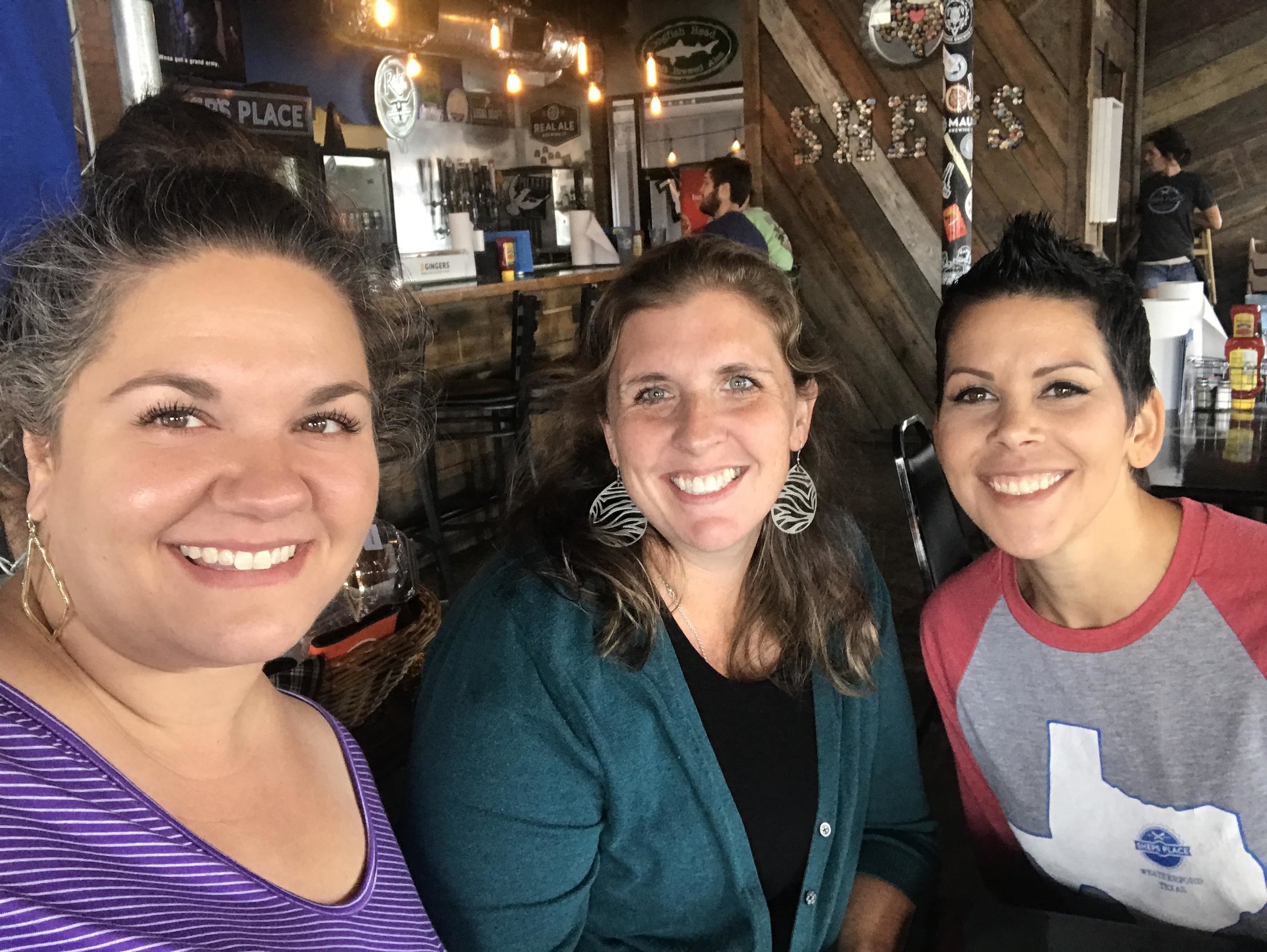 Our fliers will be printed soon and ready to hand out. We'd love for you to take some and hand them out to people and places you feel would benefit from them. We will be announcing a volunteer meeting soon, so stay tuned for that!! If you're looking for some way to help, but can't be at the event, or just want to do more, we have an Amazon wish list that we are really needing to start shopping off of. This would be a great help to us if you'd like to purchase something for us off of the list. The link is http://a.co/8hX2l39
Like I said, it's all coming together and we couldn't be more pleased. Feel free to contact us if you have any questions and if you haven't signed up yet, we would be so appreciative if you would.
https://www.eventbrite.com/e/gathering-hope-2017-tickets-33478935397?aff=eiosprexshreclip&ref=eiosprexshreclip
All our love!